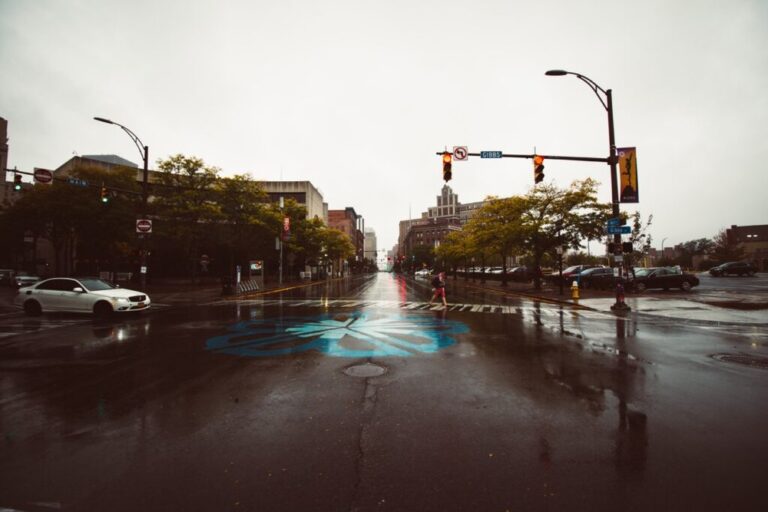 We're highlighting public projects in the City of Rochester, New York. Check out the following!
Reimagined and Riverfront Promenades
Mayor Evans announced the Aqueduct Reimagined and Riverfront Promenades project in April 2022 as part of the ROC Riverway / Building Bridges to the Future initiative. The project aims to transform the Broad Street Bridge into a pedestrian- and bicycle-friendly public space that celebrates the history and culture of Rochester, New York. 
This project involves removing the upper vehicular deck of the bridge, enhancing the historic 1842 aqueduct below, and building new riverfront promenades and multimodal connections. Traffic patterns on South Avenue will also be converted to two-way to accommodate the loss of vehicle traffic on the bridge. The City is investing in street enhancements in the Aqueduct District to complement the project and Constellation Brands' relocation of their world headquarters to the area.
Inner Loop North Transformation Project

The City of Rochester is moving forward with a plan to transform the remaining northern section of the Inner Loop following the successful completion of the Inner Loop East project. The Inner Loop North project aims to reconnect Downtown Rochester with several neighborhoods, the Public Market, and High Falls, while creating new green spaces and equitable economic and community development opportunities. The project is part of the City's larger vision for transforming downtown and adjacent neighborhoods, including the ROC, the Riverway program, and the Downtown Revitalization Initiative.
Genesee Street Reconstruction
The Genesee Street Reconstruction Project intends to reconstruct a 0.42-mile segment of Genesee Street from Elmwood Ave. to Brooks Ave. Funded by federal, state, city, and county funds, the project will involve a range of improvements, such as pavement reconstruction, curbs, sidewalks, catch basins, and street lighting. Additionally, there will be upgrades to signal and signage, tree plantings, the inclusion of bicycle facilities, and other streetscape improvements.
Influence what happens in your community.
We amplify your voice to municipal decision makers and project leaders so that you can influence what happens in your community and the projects you care about.  If you're looking to make a positive impact in your community, we will get you connected and your voice heard.
Want to share your thoughts on the upcoming projects in Rochester but don't know how to get involved? Share your thoughts with Instant Input.